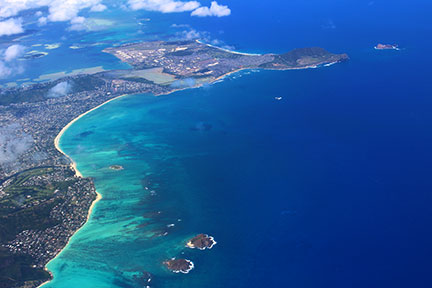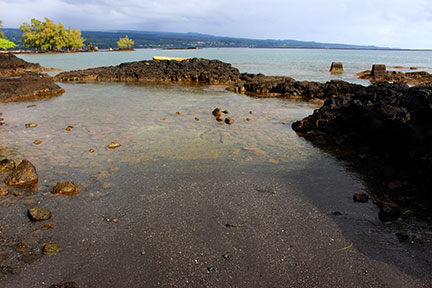 While traveling to the Big Island (Hawaii), I thought I would simply bring some gluten-free bagels, toaster pastries, and a few energy bars (see below for specific products). This has typically worked for me, eating one meal "out" and my snacks throughout the days. But the family I spent a great deal of time with, ate a lot of Polynesian and Asian food and the food I brought was not enough to hold me over. I was sure to ask if the foods contained soy sauce so I thought I was safe if the foods didn't contain it. But there was something in the Polynesian foods that kept ailing me. I ate a lot of plain rice out of fear of getting sick again. Thankfully we drove to a grocery store and I bought some GF Tamari that made meal time less difficult.
Then we went to eat at a local Japanese restaurant in Hilo and I discovered something that I believe will change my cooking life. After trying to order 2-3 different meals with little luck, I finally came to a GF decision with the waitress after explaining to her what ingredients to avoid. I think the whole time I forgot to mention it was gluten that I couldn't have. I kept saying wheat. Then, after our meal, one of the people in my party was eating a chocolate cupcake she bought from the restaurant. She told me I should try it and naturally, I replied, "No thanks, I'm allergic." (I usually say allergic because intolerant isn't always understood.) She then proceeded to tell me it was made from rice flour and I assumed it would still have gluten in it, as my stomach was still in pain from the previous days. When the waitress came back, I asked her if there was an ingredient list for the cupcake. Then she said words I thought I'd never hear at a tiny Japanese restaurant on that island. "Those cupcakes are gluten-free." If only I could have seen my face when she told me that. Then came the discovery that I am so excited to share. Mochiko Rice flour- the sweet rice flour that I've read about, but never heard it called Mochi, as the Hawaiians call it.
Mochi flour is gluten-free, glutinous rice flour. I know that sounds like an oxymoron, but it's safe!  I have much to learn about it and intend to share what I learn. At the Hilo Farmer's Market, I bought a mix, like the one below called Butter Mochi. I made it when I got home and it was so delicious! I have researched many recipes and plan to share more Mochi recipes as I experiment in the months to come. I crave those chocolate cupcakes so much. I encourage you to at least get some of the pre-made mix and try it for yourself, or buy the Mochiko flour and start experimenting!